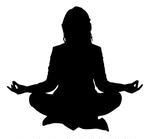 September 9, 2023 11am
Get personalized attention in a small setting as we review yoga basics!
1. Want to learn yoga?
2, Do you think you need to be flexible?
3. Do you want to learn basics in a smaller non-judgmental setting?
Join us! Click to link below to sign-up and save your spot!
https://momence.com/s/88593493
Thanks!
more